TOTS Initiatives
October 4, 2017
Check out the Facebook event for all the details:
https://www.facebook.com/events/349385528837944/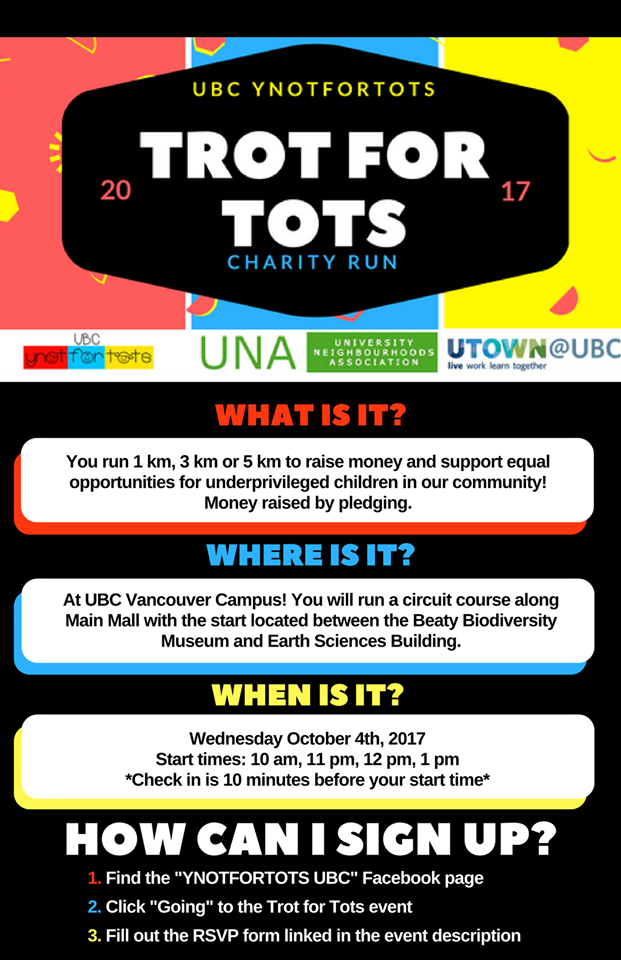 September 30, 2017
Join us in celebrating Canada's 150th birthday at one of our cross-country tour stops! You can find our crew at Jack Poole Plaza in Vancouver as we challenge Canadians to complete as many physical activities from the Play List as possible. Stop by to knock a few off your own list, or try a unique featured activity. Track activities online for your chance to win great prizes!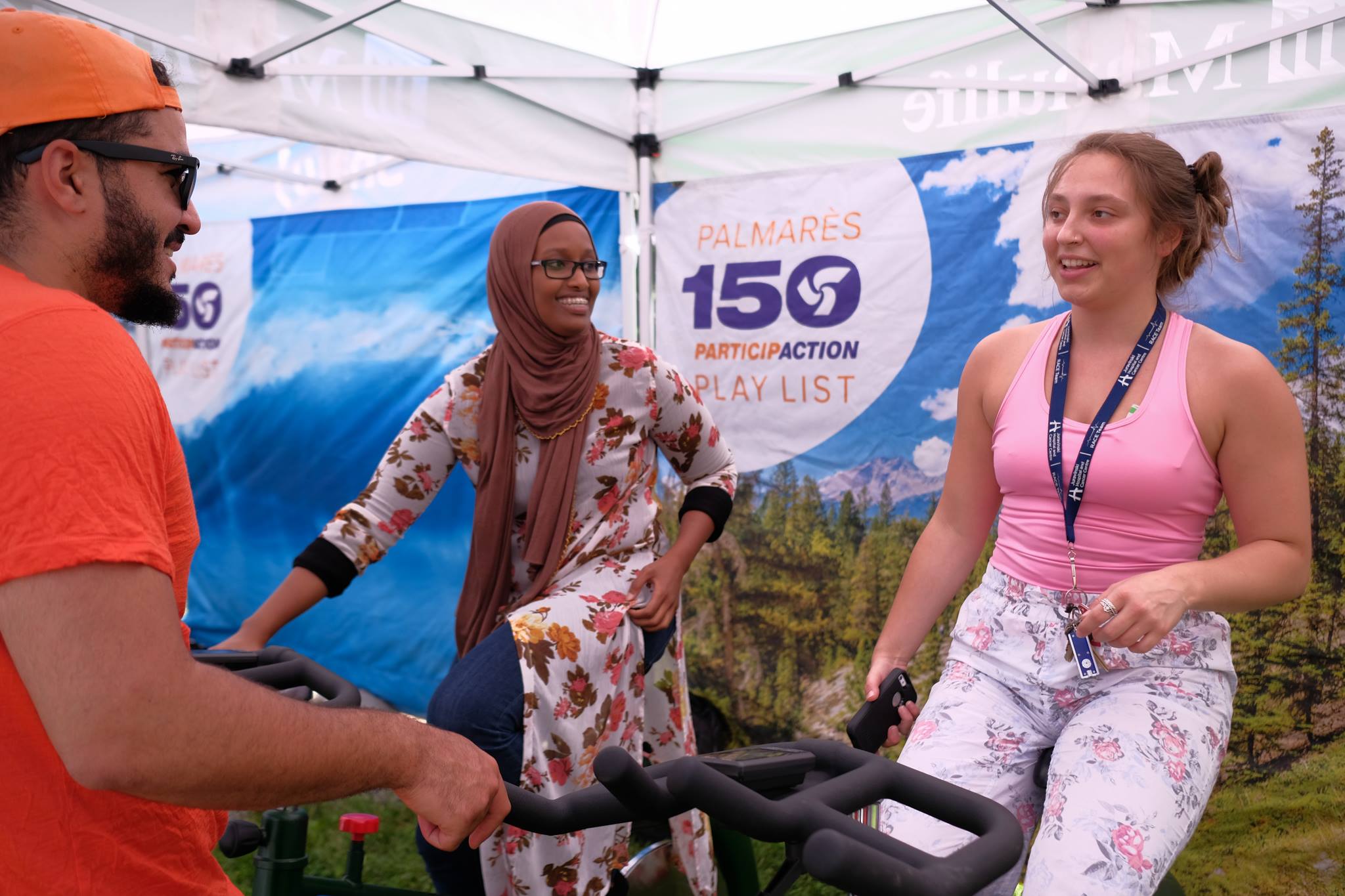 April 1, 2017
Come out to support students from our awesome partnership school (St. John's School). A group of students is hosting an art auction from 1-3 pm in the Jr. School gym. All proceeds from this event will be going to purchase items required for children with advanced sensory needs / autism. Read the description:
https://www.stjohns.bc.ca/page/wings-news-detail?pk=1094081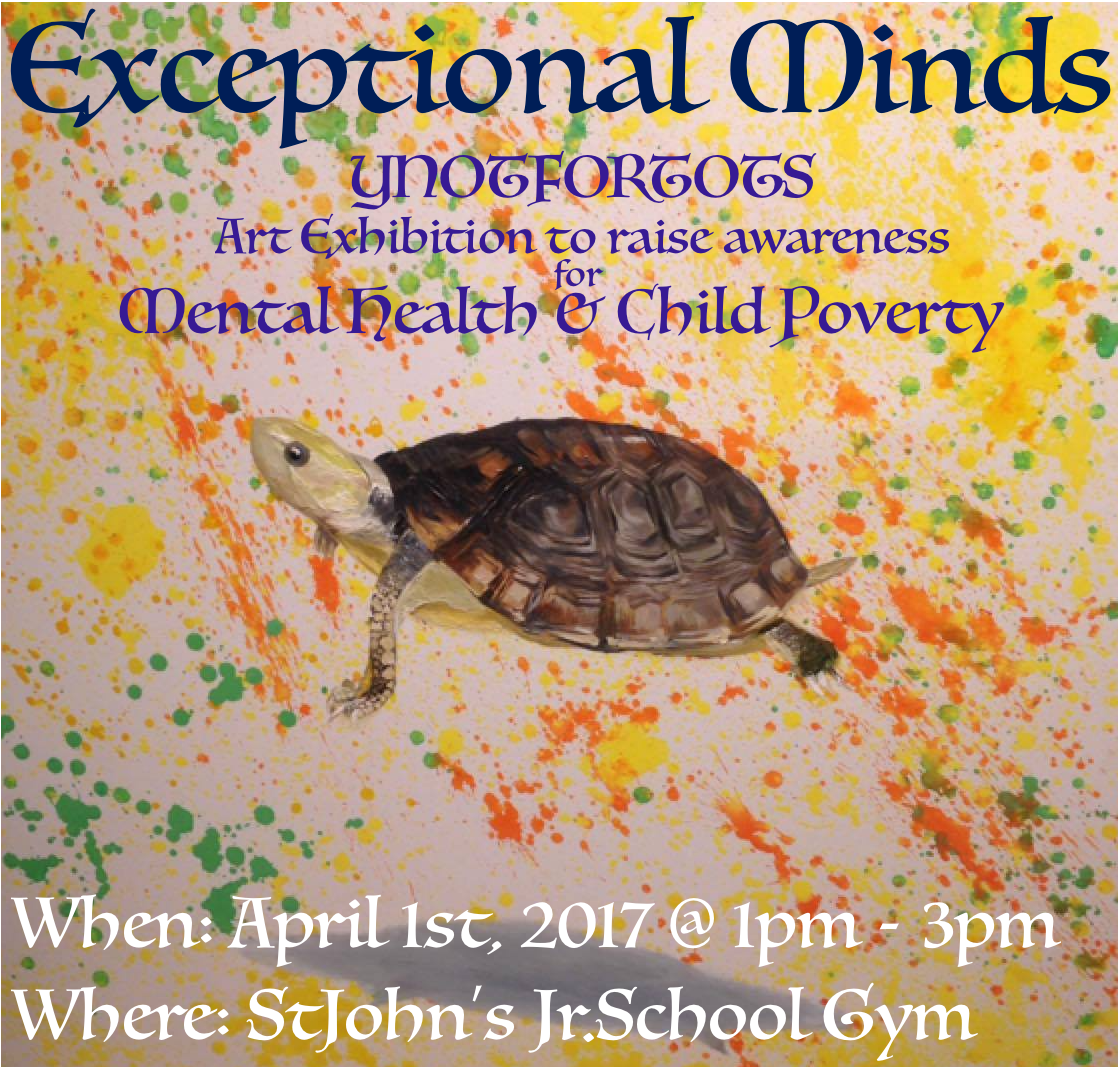 March 31, 2017
It is that time of year again where we have our annual party for a cause club night! We will be selling tickets to the Venue for $10 to help fundraise for our special project schools! If you would like to purchase a ticket please contact us at info@ynotfortots.com . Your support is always appreciated!
March 30, 2017
Thank you to all those who came out and supported our fundraiser! Thanks to you we were able to fundraise $300 to purchase bedding for Lord Strathcona Elementary!

What do quesadillas and grilled sandwiches have in common?….Ooey-gooey cheesy deliciousness! And you're in luck… if you are craving one of these tasty items you can GET CHEESED on Thursday March 30th at our YNOTFORTOTS fundraiser for Strathcona Elementary. Not only will our sale feature multiple cheesy menu items but they will be selling for ridiculously good prices. Stop by our booth to get TWO LUNCHES…I repeat…. TWO for the low price of $5 (Best deal around town!!)
Please see below for more details:One Grilled Cheese Sammich $3
One Que-sa-dilla $3
ANY TWO ITEMS FOR $5
March 9, 2017
Thank you to those who came out to support Get Tanked event! We raised a little over $200! A special thanks to our hosts at the Coppertank Grill!

GET TANKED! Drown those post midterm blues for a good cause and maybe even take home some swag this coming Thursday by meeting up at The Coppertank Grill. Our friends at Coppertank have generously offered to donate 20% of all food & drink totals to UBC YNOTFORTOTS, just be sure to tell your server you're with UBC YNOTFORTOTS before ordering! YNOTFORTOTS is currently raising money to buy art supplies for Admiral Seymour Elementary so come and get TANKED for a good cause! The event is completely free to attend and complimentary vouchers given out around campus enter you once to win one of our raffle items. Pharmasave Head Office was kind enough to donate some awesome raffle items which include a 16oz Swell Bottle and a $25 pre-paid Mastercard! Don't panic though because if you didn't get a raffle voucher you can still enter to win one of our prizes for only $1 when you arrive. There will also be a 50/50 draw that evening so with this many chances to win cash & raffle prizes and to get TANKED for charity what better way is there to spend a Thursday night?!
February 22nd-28th, 2017

This week is the 2nd annual Global Choking Prevention Week, a global initiative founded in partnership with BCCH and Be Smart Don't Choke. Please take a look at 
www.dontchoke.ubc.ca
to help raise awareness and to educate the public on choking prevention!

February 17th, 2017 
Thank you to all those who came out to support our Pancakes for Painters event yesterday, it was so much fun! Thanks to you we raised over $190 to purchase art supplies for Admiral Seymour elementary school.

POSTPONED, DATE TBA, 2017


Getting exercise and raising funds for a good cause? Sounds like a good idea. The UBC Science Undergraduate Society and YNOTFORTOTS UBC are hosting the Trot For TOTS on March 6th at 9 AM! Click the following link to register. The goal is to raise $1000 to donate to the YNOTFORTOTS Society, who helps underprivileged families and schools in the lower mainland.
The run will be around the beautiful and scenic UBC Vancouver campus. The different lengths will range from 1 km (for those who want to take it easy but have fun), 3 km (maybe race your friend?) and 5 km for those who want a challenge! Use this run to help you and your team prep and train for Storm the Wall!
The highest pledge amount will win Canucks tickets. First place for the 1 km will win a tasting flight to Platform 7, winner of 3 km will win a $25 gift card to 4Cats, and 1st place in the 5 km will win a $25 gift card to BaoDown Gastown and $10 gift card to Earnest Ice Cream!
November 18th to December 16th, 2016

Thank you to all those who donated and participated, especially to 12 Kings Pub for hosting the Toonies for Tots fundraiser this past month. We raised $457 total for Lord Strathcona Elementary! The winning ticket for our 50/50 draw is 0282688. Email us at info@ynotfortots.com or message our Facebook page with a picture of your winning ticket. Thanks and happy holidays!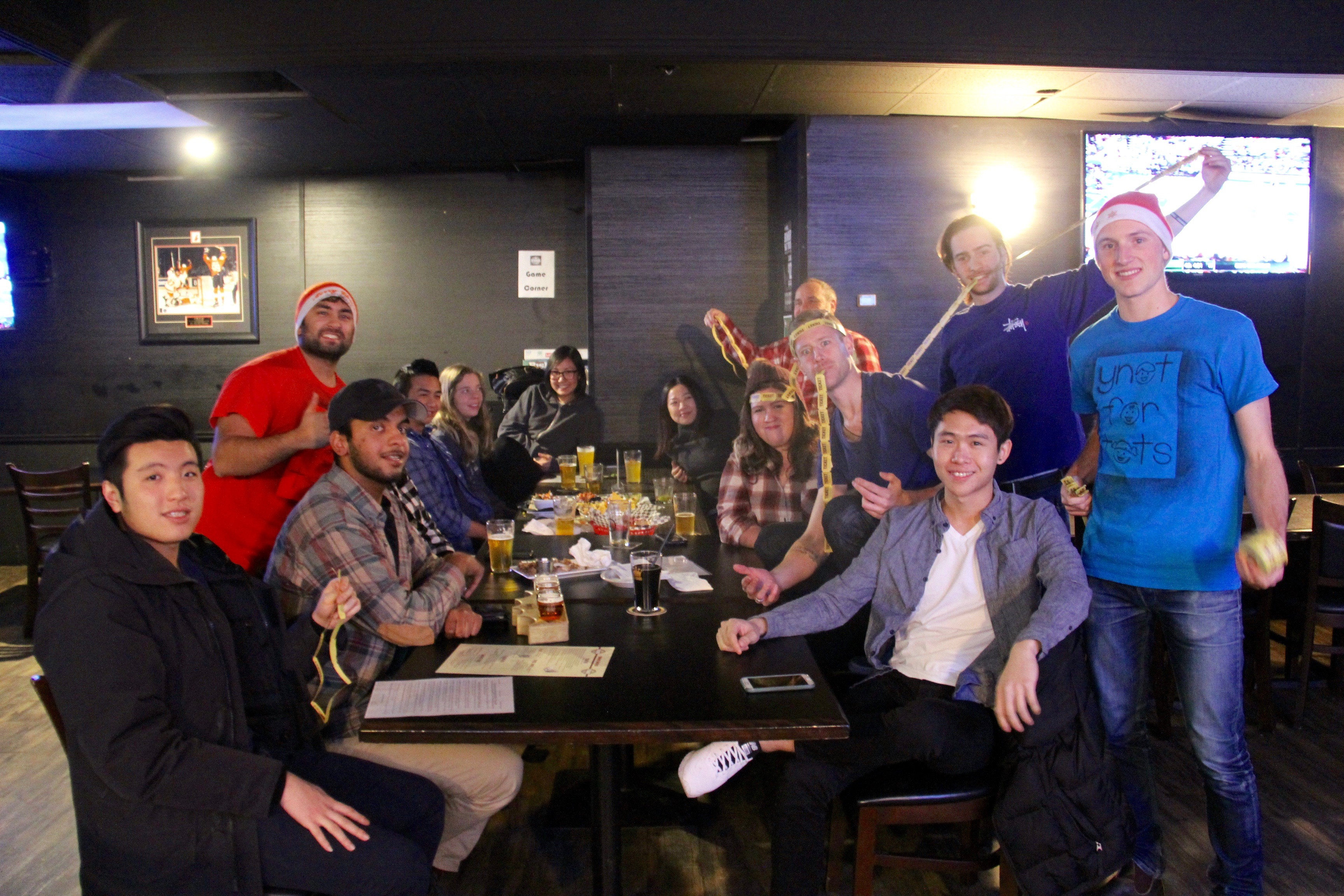 November 20th to December 20th, 2016


The UBC Psychology Students' Association has been generous in collecting donations for Lord Strathcona Elementary School! They are currently collecting:
Bed sheet sets (fitted, flat and pillow cases, 4 of each twin, double, queen).
Comforters.
Pillows.
Boxes have been set up outside of the UBC PSA office (Douglas Kenny Building, room 2007) between 8 AM – 4 PM from November 20th to December 20th, 2016. Please help support the cause with your donations; no donation is too small! 
November 23, 2016
Thank you to those who came out to support our Samosas and Spring Rolls for Seymour fundraiser at UBC today! Once again we reached our fundraising goal of $500 ($503.25) to purchase cooking equipment for Admiral Seymour elementary. We are also very thankful for our sponsors at
Dhaliwal Sweets & Restaurant
and
Milano Coffee
for the amazing samosas and coffee that we served!

Our delicious samosas are going to leave you wanting SA-MORE after just one bite!! But WAIT there's more! We will also be serving kind bars, coffee and spring rolls (so many options)! So ROLL on over to our booth in front of Ladha on Wednesday to get some tasty snacks. ALL PROCEEDS go to purchasing cooking equipment for Admiral Seymour Elementary school in East Vancouver! Check out our prices below:
1 samosa = $2
1 spring roll = $1
1 coffee = $1
1 kind bar = $1
Interested in joining our team? On Wednesday ONLY, get a samosa, two spring rolls or an Ikuzo card holder for FREE with your $10 membership 😀
November 16, 2016
Thank you to for helping us reach our fundraising goal of $500 ($543.60 collected) to purchase Nix Lice Kits for Strathcona Elementary! We couldn't have done it without you all!

Craving something warm and sweet for these cold, rainy days? Stop by Abdul Ladha (across from the Nest) on Wednesday, Nov 16th to pick up a toasty warm churro or two….or three (or maybe even four) and a cup of hot coffee to go along with it!
It's the perfect way to brighten your day and support a great cause while you're at it 🙂 All proceeds go towards purchasing Nix Lice Treatment Kits for Lord Strathcona Elementary School children.
October 22nd, 2016 – Present
YNOTFORTOTS will be selling Ikuzo Card-holders to help raise money to purchase and donate Nix Lice Treatment Kits to donate to families and children with bed bugs/lice. These card holders are a super convenient way to hold your compass card or credit/bank cards on the back of any phone/phone case and tap them without even taking it out of the case! Price is 1 for $7 or 2 for $10! Support a great cause and get a great stocking stuffer for yourself and friends/family
 Please follow instructions on the order form to purchase: https://docs.google.com/…/1yRQAxIBB2d7pysuOgJBgo45pJku0mvm…/
Also a huge thank you to Ikuzo for donating these awesome card holders to help support our special project schools!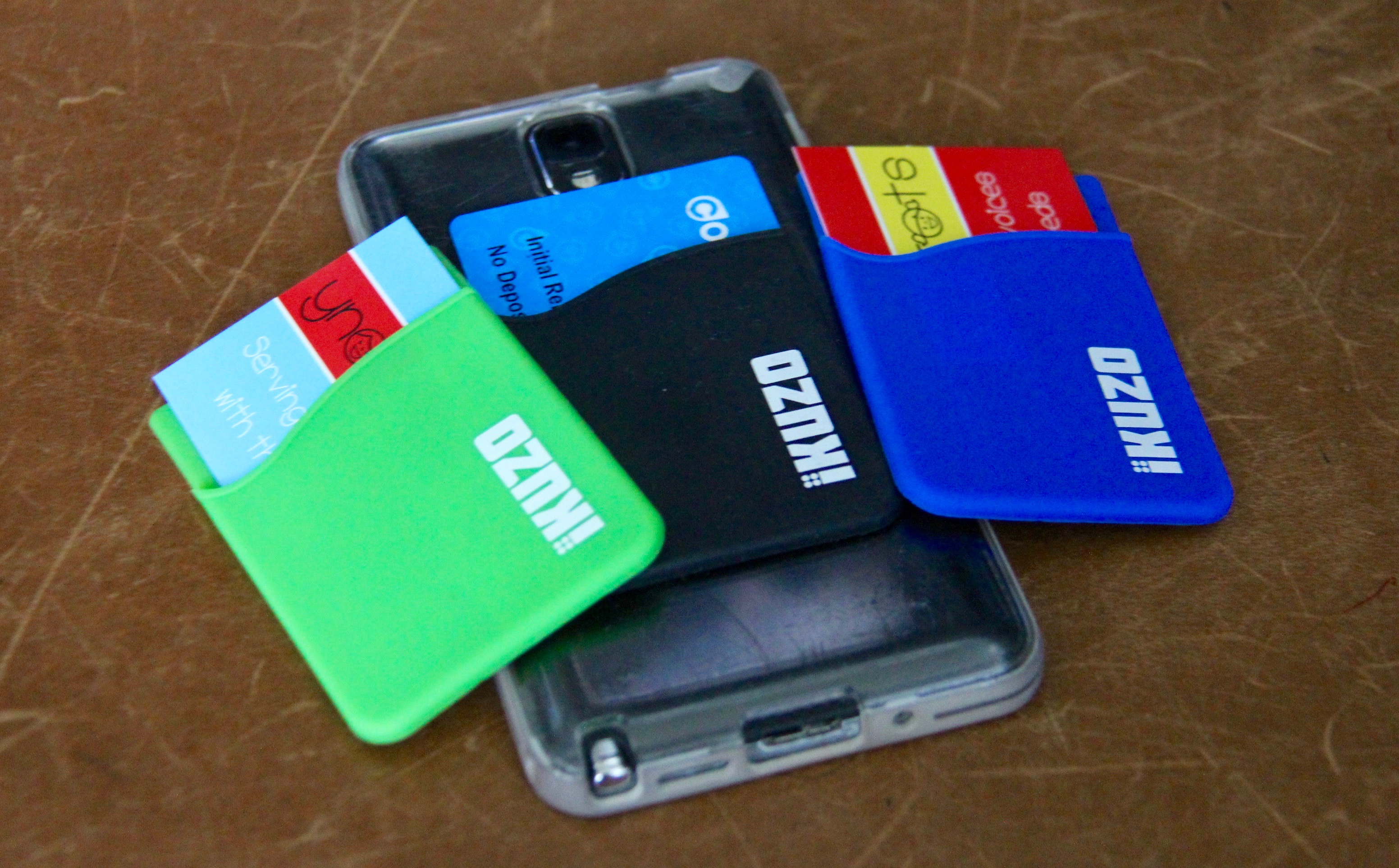 March 8th to April 1st, 2016
A huge thank you to all those who purchased either Easter Eggs for our Easter Egg Fundraiser or tickets to the YNOT Party event! We hope you enjoyed your purchases! Together, we raised over $500 to help support our two current special project schools: Queen Alexandra Elementary and the Aboriginal Focus School Macdonald Elementary! Here were the event descriptions:
Wondering what you should do on your last Friday as a free spirit before buckling down for exam season? Well ponder no more. On April 1st, YNOTFORTOTS is welcoming you to Caprice Nightclub. Cover is included in the cheap ticket price of only $10.
All proceeds go directly to supporting schools and children in need. So what are you waiting for? Set yourself up for an unforgettable end-of-term night while simultaneously pleasing your conscience by knowing you're doing it for a wonderful cause. To purchase tickets, either:
-Contact any of the hosts.
-Post on the Facebook event page
-Email info@ynotfortots.com
-Call Mohit Sodhi at 604-773-5918
-Donate $10 (for every ticket purchased) online using PayPal. We can get in contact with you to deliver your ticket.

March 7th to 29th, 2016
We have started sales for our Easter Egg Fundraiser! Each plastic egg contains chocolates and a lucky ticket number. You can buy an egg for a $5 donation by contacting the YNOTFORTOTS Facebook page or visiting the Vancouver location of Kids Physio Group or the Fraser Street location of HM Tax! We hope to raise $500 to help bring an Aboriginal Hoop Dancer who will perform and teach students at William Macdonald Elementary about Aboriginal art and culture. Check out our website and Facebook page on March 29th to see if your lucky ticket number is the winner! Happy Easter!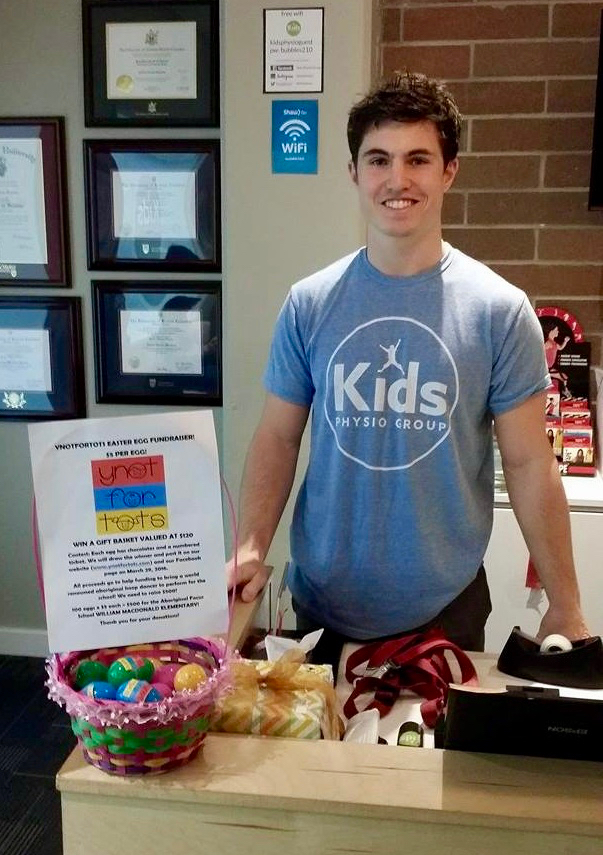 February 22nd to 28th, 2016
YNOTFORTOTS and Be Smart, Don't Choke are very excited to announce the first Global Choking Prevention Week! So please take some time to look at the Be Smart Don't Choke website at http://dontchoke.ubc.ca/ to find out about choking hazards, how to prevent pediatric choking, and learn how you can save a life!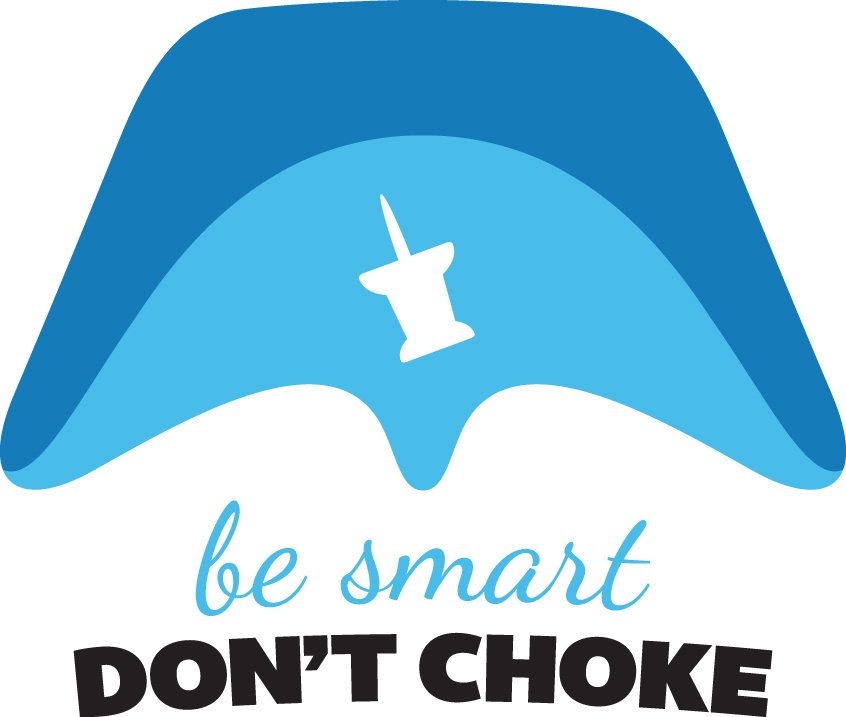 February 3rd, 2016
Thank you to those who donated to our cause at our UBC bake sale! All together we raised $133.75 for Florence Nightingale Elementary and Mount Pleasant Daycare Center; we hope you enjoyed our delicious cookies!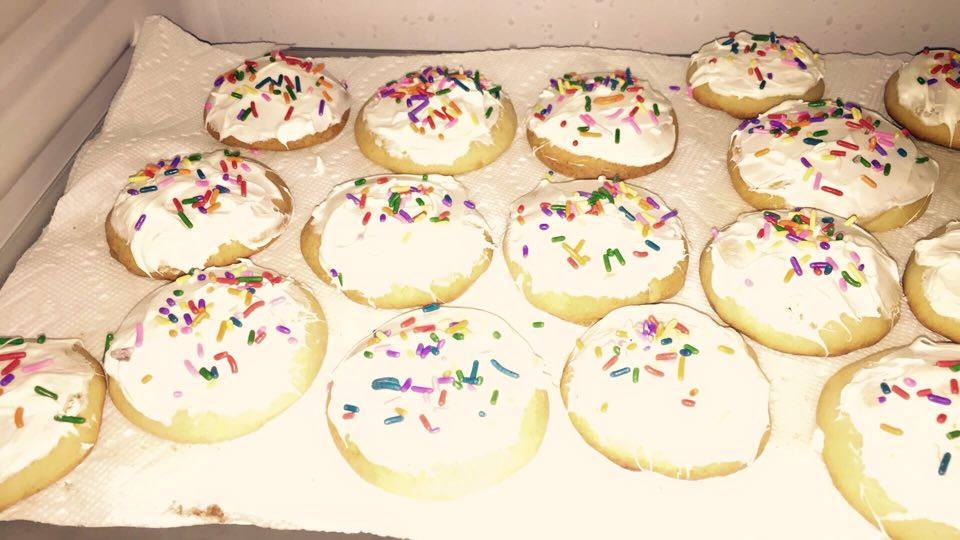 January 27th, 2016
A huge thank you to those who bought some cookies from our first bake sale today; you helped us raise $72.40. We hope these sugar cookies sweetened up your study time in the Irving K. Barber library!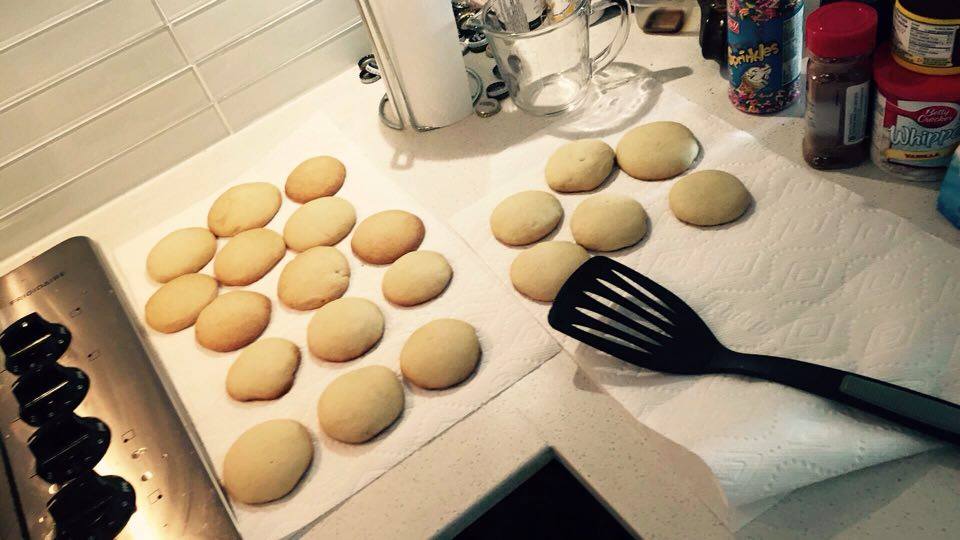 December 22nd, 2015
A huge thank you to all our gracious donors. A special thank you to 12 Kings Pub for hosting our Donation Drive and Grande Finale event, Dr. Jeff Ludemann, and Angela Larryant for their generous contributions. Thanks to their help and the help of many others, we raised $424! We also raised 91 stuffed animals, 12 books, 6 board/children's games, 4 soccer balls, and 2 yoga mats.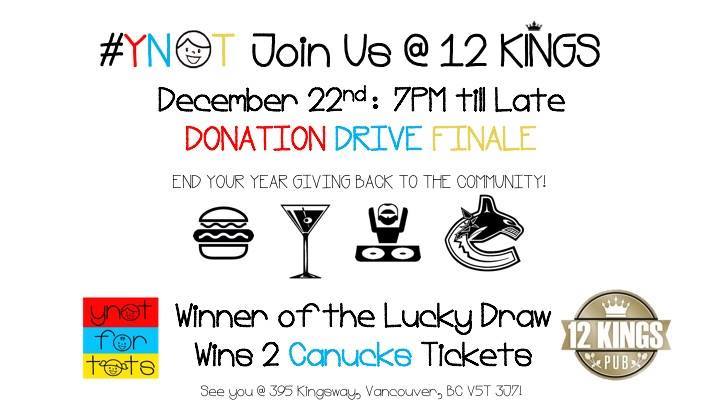 Winners for the prizes are as follows:
1st Prize (Canucks tickets): Angela Larryant
2nd Prize ($50 gift card to 12 Kings Pub): Jasmine Thandi
3rd Prize ($25 gift card to 12 Kings Pub): Jamie Shorter